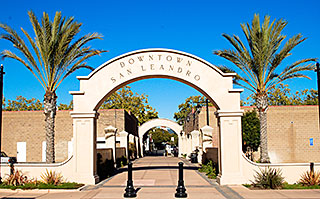 San Leandro is a city with over 200 years cultivating history and culture to attract a diverse residential population. It is best known for its quiet, tree-lined streets, homes of character, and active and proud residents who happily choose to be involved in the multitude of neighborhood and community events. San Leandro Unified School District has long been dedicated to academic excellence, as can be seen by the numerous awarded honors from the California Distinguished School for Recognition of Excellence. Several San Leandro schools belong to the Bay Area School Reform Collaborative as well.
San Leandro's city parks include 23 family friendly areas that consist of city and neighborhood parks, pools, and sporting fields. Fun events are hosted throughout the many parks including San Leandro's Got Talent in February, the annual Cherry Festival, started in 1909 to celebrate the bountiful cherry harvest every year in June, and the annual Gingerbread House Contest in December. Visitors can take a tour of San Leandro's beautiful Marina, or check out the weekly themed downtown Farmer's Market every Wednesday from 4-8pm on Parrott Street. Artistic creativity also flourishes throughout San Leandro. To gain unique perspective on San Leandro's artistic community, watch the following video…
Sorry we are experiencing system issues. Please try again.